Learn Why
            You're Studying LSAT Logical Reasoning Wrong
                                (Learn How To Do It Right)
Yes, you heard me. You need to change how you study.
You're not getting the score you want, right?
Otherwise, you wouldn't be searching the internet for LSAT advice.
You're smart. You worked hard, and you got through University.
But you've never seen anything like the LSAT.

You do lots of questions, you try different methods, but your score is hardly improving.

You want to get better at Logical Reasoning — It's half of the LSAT.
Master it, and you'll do well.
Are Your Methods Working?
You've studied the logical reasoning question types.
You learned what a sufficient condition is.

 You've done a lot of logical reasoning questions.
That stuff is useful. You need to do it.
But it's not enough – not nearly enough.
How Not To Study Logical Reasoning
Think about how you review questions.

Be honest – Do you move on without knowing why all the wrong answers are wrong?

That's what most people do. "It's not that important", they say.

They're wrong. If you don't know why a wrong answer is wrong,
then you didn't truly understand the question.
You might have got it right this time.
But unless you learn to understand the questions, you'll make mistakes.  

How High Scorers Study

My best LSAT students — who raised their score 10-15 points  — reviewed EVERYTHING.

One of my students scored 176, up from 165.
He spent *5-10 times* as much time reviewing a question as he did answering the question.

Why? Because once he finished, he understood the question.
When he saw the same flaw later — he knew how to deal with it.
My student learned how to find an argument's conclusion.
He knew the reasoning that supported it.

– He could tell you why every wrong answer was wrong –

Understand your mistakes, and you'll improve.

 Pro Tip — How To Review Logical Reasoning Questions
Ready? Here's what you should do after — every — test:
1. Mark down every question and every answer choice you're unsure about.
2. Review *everything* you marked down.
3. Reread everything — as many times as it takes to understand.
4. Take notes and Identify Things You Keep Getting Wrong.
It takes longer — compared to not learning.
Taking the time to get things right is the best way to learn.

You can test your understanding by studying with a friend.
If you can explain a question to your friend — so that he understands it — then you understand it.
What If You Can't Figure Out A Question By Yourself?
My students don't study for LSAT all on their own.
— > When they really can't figure something out, they come to me.

We spent hours together, talking through hard questions. 
But not everyone can afford a tutor.
My Students told me –"you should write this stuff down "- So I did.
Introducing: Explanations for LSATs 29-38
Wouldn't it be nice to get hard questions explained, without paying by the hour?

I've explained *Every* logical reasoning question from LSAC's "Next ten, Official LSATs" book.

(you probably have it, — it's the most popular and effective book of LSAT tests)

I wrote explanations — for all 20 Logical Reasoning Sections — from ten LSATs.
Over 500 questions explained.

I tell you everything I would say about a question if you were sitting in front of me for a lesson.

You would need to pay for Dozens Of Hours Of Tutoring to get these explanations

Instead, you can get them for just $47.00 $39.95.
What's in the book?
1. Explanations for every Logical Reasoning Question in LSATs 29-38.
2. Reasons why each answer choice is right or wrong.
3. An analysis of every question.
4. Everything is *written in plain english*.
5. You get a guide to all of the question types.
6. You see the conclusion and reasoning for each argument.
– These are the explanations that should have come with the LSAT –  
Bonus…You Also Get
My intro guide to each section of the LSAT (8 pages). I give you my best tips for each section.
Complete Explanations — To

every

section, including logic games — of LSAT 64, the newest LSAT. 
How to Get the Explanations

1. Click the buy now button below.

2. The payment page will load — you can pay using paypal.

3. Once you pay — you'll get taken to the download page. You'll instantly get a pdf copy of the explanations for the logical reasoning sections of LSATs 29-38.
They're yours to keep and to print, and they come with a 100% satisfaction guarantee.

Want to master Logical Reasoning?     Just click the button below.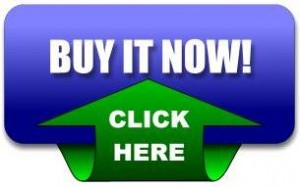 Understand Every Answer
and Improve Your Score

Note: You'll need tests 29-38 
(The tests in LSAC's "The Next Ten Actual Official LSATs")

What People are saying:
"Thanks Graeme, great explanations. They're really helping me a lot."
– Jason H.
I really like the sections of your explanation called "Analysis" because it helps to see HOW you arrived at the credited response.  That is invaluable insight.
– Catia L.
The explanations are amazing, great job. I can hear your voice in my head as I read through the text.
– Shawn M.
 "I thought the breakdown of "Type", "Conclusion", "Reasoning" and "Analysis" was extremely useful in simplifying the questions. As for quality of the explanations I'd give them a 10 out of 10."
– Christian F.
Sample
Want to see more? You can find explanations for the first section of Test 29 here. .
Like what you see? Then click the button below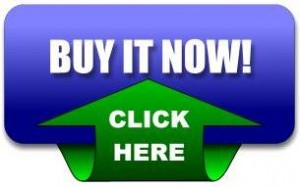 Understand Every Answer
and Improve Your Score